For dense, concentrated and targeted cooling
DCLC™ is Direct Liquid Cooling that utilises the exceptional thermal conductivity of liquid to provide dense, concentrated cooling for target surfaces. DCLC™ drastically reduces dependency on fans or air handlers. Extremely high rack densities are possible, power consumption drops, making possible greater power potential. Each server in each rack can be liquid cooled with CoolIT Systems. Customer operating expenses are reduced tangibly and measurably.
Benefits of DCLC
Higher density cooling to enable 100 % utilisation of rack and data center space

Not just for high performance data centres

Patented cold plate technology supports CPU, GPU, ARM and additional interposer, heat pipes or heat spreaders

Reliable stainless steel manifolds with "Dry Beak" quick connect technology in a vertical housing

Servers from HP, Lenovo, Dell, Huawei, NEC, Intel, SuperMicro and others are supported

Each server in each rack can be liquid cooled

Retrofit or new installation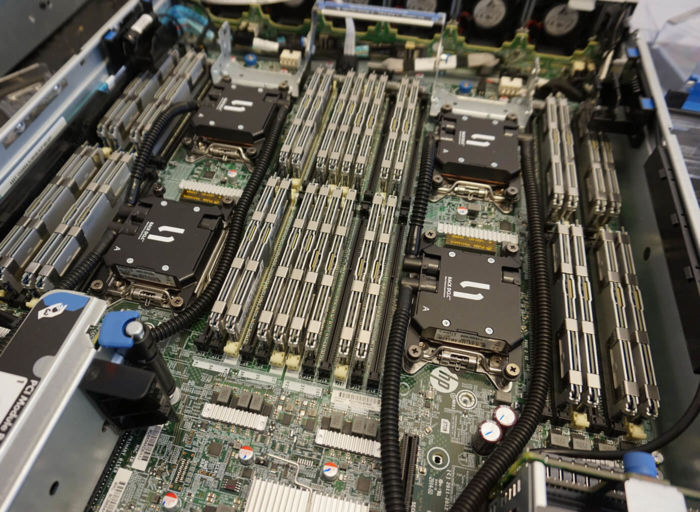 Server Modules
CoolIT Systems' Rack DCLC Server Module components are passive cold plates managed via a centralised pumping architecture. These cold plate assemblies can cool any combination of CPU, GPU, and Memory components, with customisation available for Voltage Regulators, ASIC, and FPGA. Servers remain hot-swappable and simple to service.
Manifold Module
The Rack DCLC Manifold Module manages to liquid distribution between the Heat Exchange Module and any number of Server Modules. Installed vertically, manifolds can be customised to suit any rack environment. Manifold Modules are incredibly reliable and robust, utilising a stainless-steel body combined with 100 % non-drip, metal Quick Disconnects.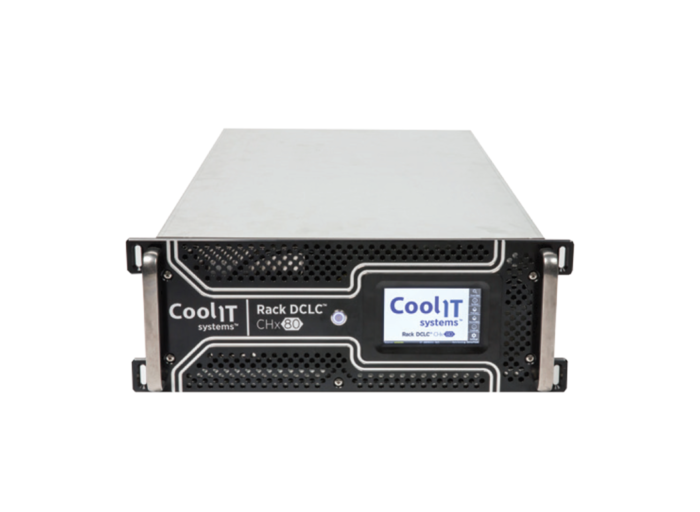 Heat Exchange Module
CoolIT Systems' Rack DCLC product line offers a variety of Heat Exchange Modules depending on load requirements and availability of facility water, including rack-mount CHx80 or CHx40. Featuring sophisticated monitoring systems, these liquid-to-liquid heat exchangers utilise centralised pumping architecture to ensure superior performance and reliability.
Our partner
As an experienced innovator with over 60 patents and more than two million liquid cooling units deployed, CoolIT Systems is the top liquid cooling choice for HPC, Cloud and Enterprise markets worldwide.