Optimal cooling solution for modular buildings, edge and telecom applications
STULZ Shelter Cooling units are designed for air conditioning containers, modular buildings as well as receiver and transmitter base stations and are immediately ready for connection and operation according to the plug-and-play principle. They can be configured exactly to customer-specific needs and requirements and ensure continuous availability around the clock for years to come.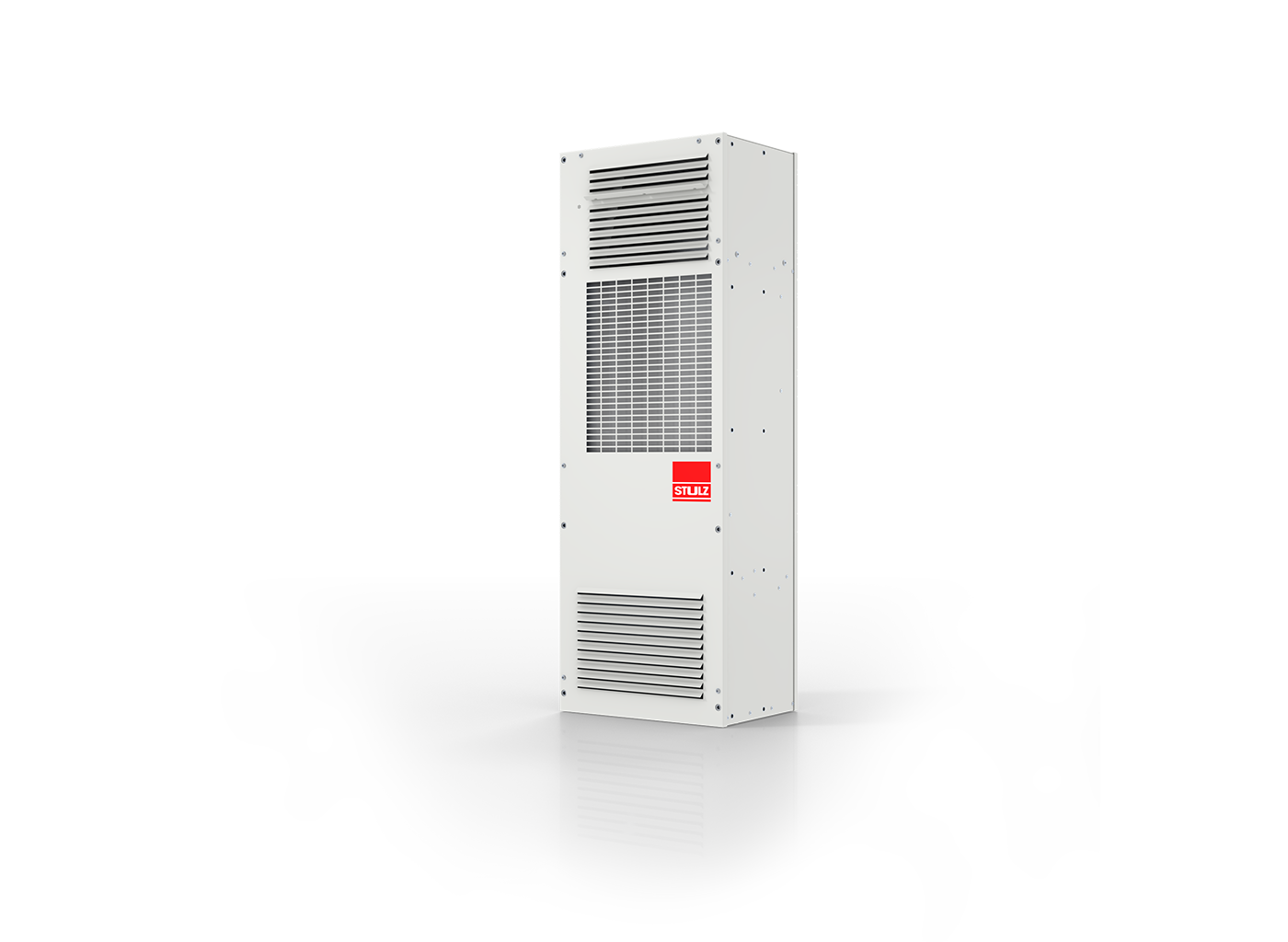 CabinetAir PRT
The CabinetAir PRT with Direct Free Cooling ensures maximum energy efficiency for cooling your outdoor cabinet. It not only cuts operating costs to a minimum – in connection with 48 V DC it also ensures maximum reliability: if the main power supply fails, backup ventilation with Free Cooling keeps your electronics working without interruption.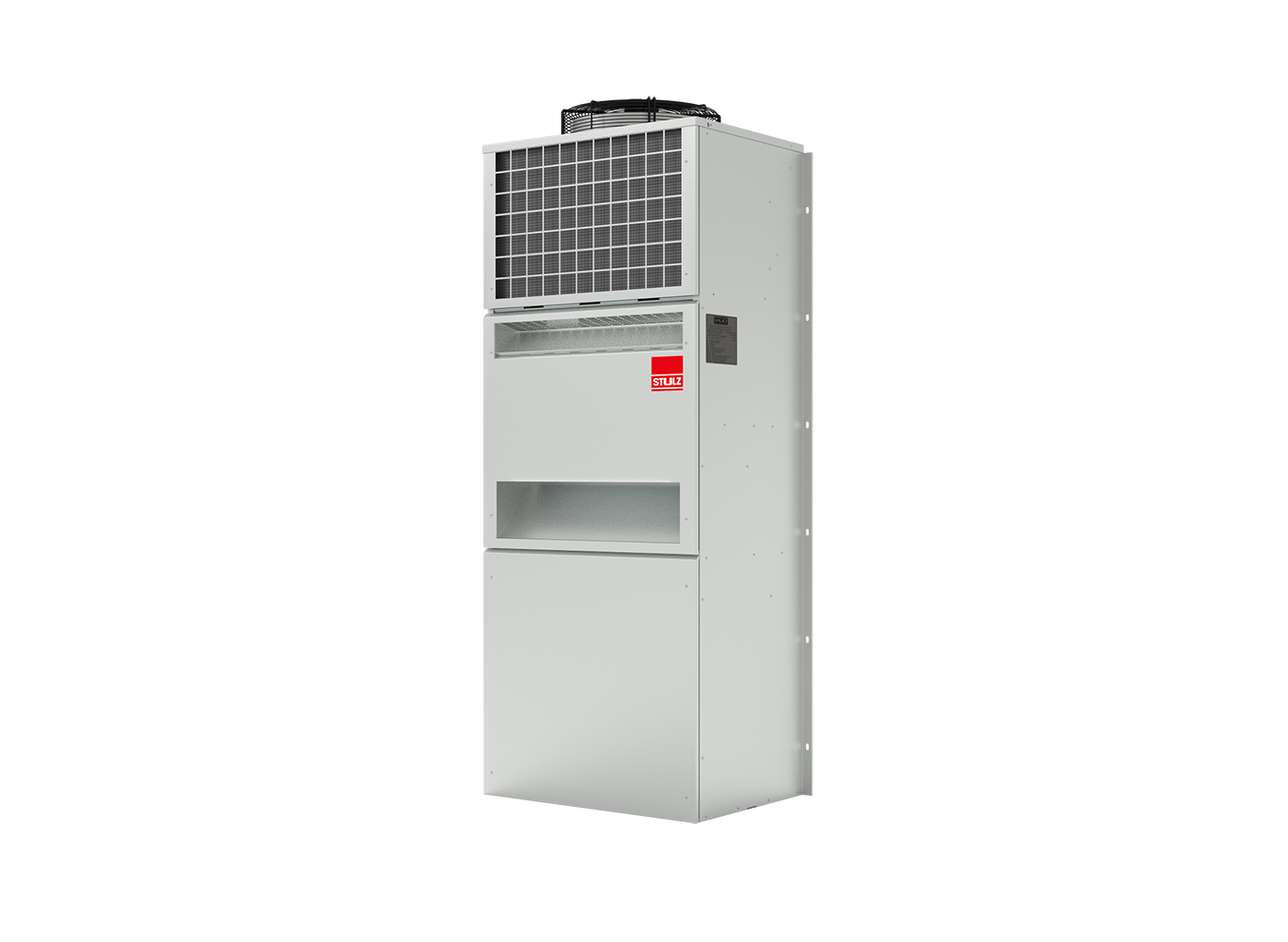 WallAir
WallAir-units are installed outside the container, making the best possible use of the container space.
TelAir
TelAir units are designed for installation in telecommunication containers and server rooms.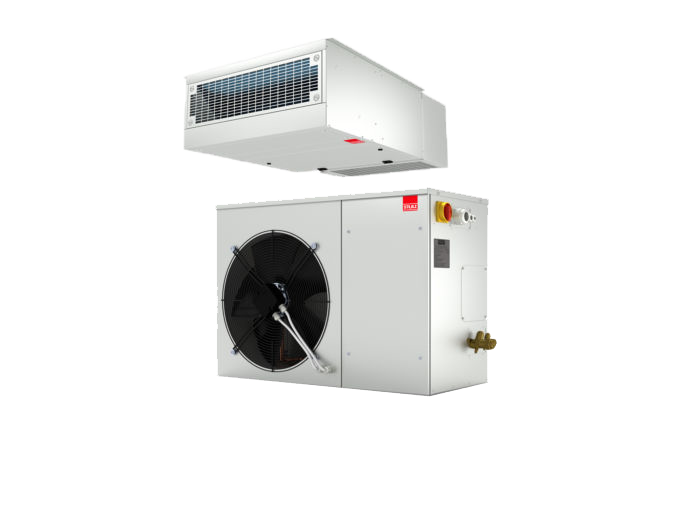 SplitAir
SplitAir is the space and energy-saving version for the reliable cooling of telecommunication containers. The unit consists of an evaporator and a condenser unit.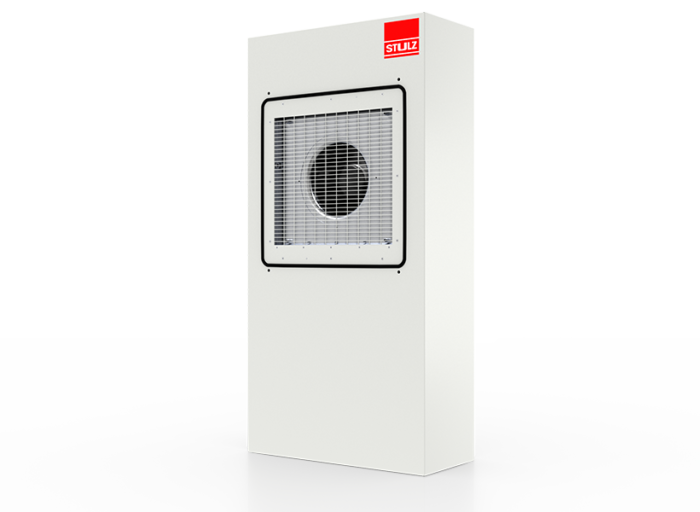 ShelterAir FC
To considerably cut the operating costs of base stations, these can be retrofitted with the Free Cooling unit STULZ ShelterAir FC. ShelterAir FC enables you to transform your existing system into an energy efficient solution at low cost. The units are available in two versions for maximum versatility – FCL-IN for indoor installation and FCL for outdoor installation.
More information on our Shelter, Telecom and Infra solutions
Applications
Shelter Cooling: Our applications
Our applications for Shelter, Telecom and Infra cooling and airconditionings solutions are endless. Whenever it is Infra or Telecom, our solutions are the best choice for you. Below you will find a short overview of the various applications. Please contact us if you have any queries. There is much more then meets the eye.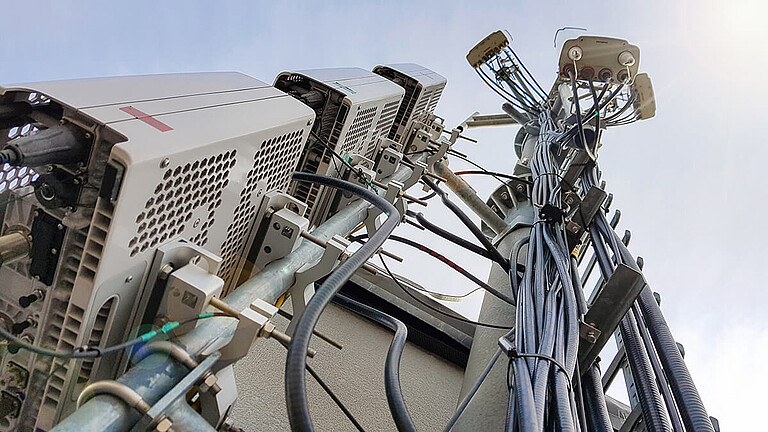 Telecom and Shelter
5G network
Outdoor cabinets
Control boxes
Street cabinets
Installation cabinets
Popstations
Distribution stations
Container solutions
Infra
(5G) Infrastructure
Transformer rooms
Trafostations
High voltage stations
Compactstations
Storage units
Distribution stations
Switching stations
Container solutions
Railway
ERTMS
Substations
Relais cabinets
Switchstations
Energystations
Relaisstations
5G Infrastructure
Reliable air conditioning of your 5G infrastructure
The rollout of 5G has brought about a huge increase in computing power – and of electricity consumption. Due to the resulting heat, reliable and efficient air conditioning of the various applications is indispensable. STULZ air conditioning solutions with Free Cooling function ensure maximum availability for your application in the 5G market, with minimal energy costs. This way, your successful 5G rollout can be achieved in compliance with global and regional CO2 emission targets.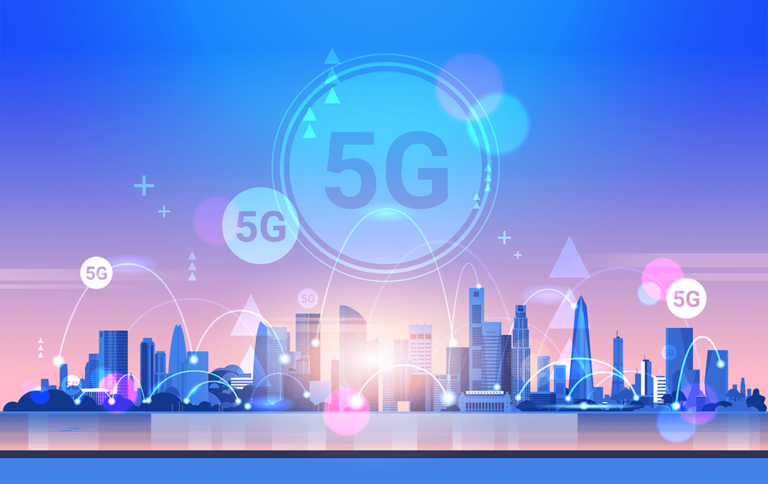 System Integration
Planning and implementation of tailor-made, completely prefabricated data centers
STULZ Modular are data center design and construction specialists, providing solutions on a global scale. These data centers are designed to meet your needs in terms of computing and data storage, ranging from micro data center solutions to container solutions to large-scale installations for high-performance computing applications.