Custom-made, energy-efficient Air Handling Units with Direct or Indirect Free Cooling
From small data centers with the need for roof installation to hyperscale data centers without raised floors: Our indoor and outdoor Air Handling Units offer custom-tailored solutions for your project with maximum energy efficiency.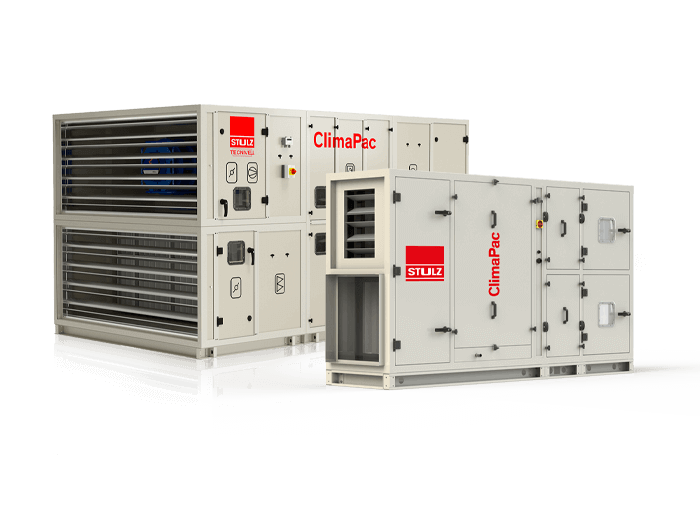 ClimaPac (Compact)
ClimaPac Air Handling Units Series offer flexible and modular configurable solutions, adapting to the needs of the most demanding proyects with air flows up to 160.000 m³ / h. Also avalaible with heat pump frame and units from Mitsubishi Heavy Industries.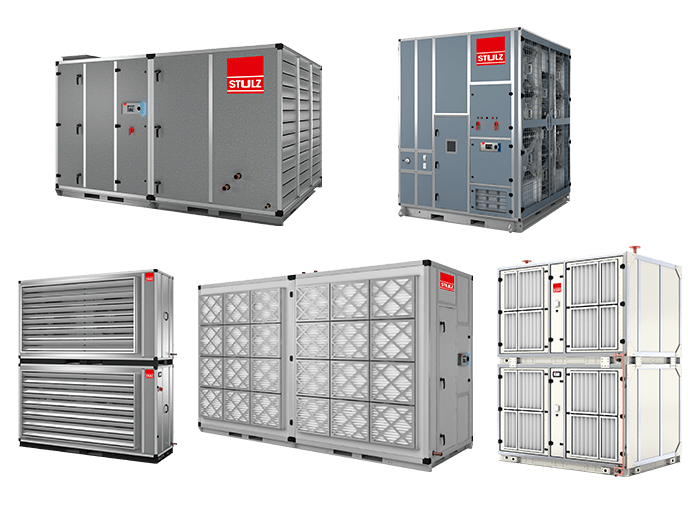 Custom Indoor AHU
The STULZ Custom Indoor AHU offers a new air conditioning concept for indoor installation, and ensures reliable air conditioning of large and hyperscale data centers even without a raised floor.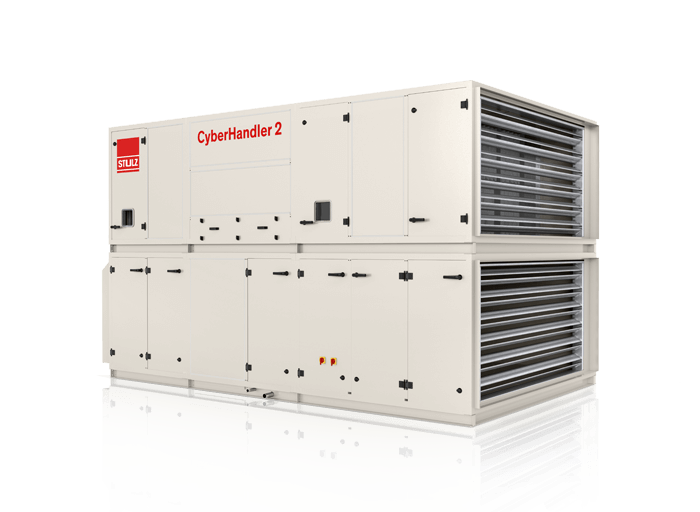 CyberHandler 2
The STULZ CyberHandler 2 is a complete air conditioning solution especially for data centers, with an extremely efficient combination of Free Cooling and Evaporative Cooling.
More information about Air Handling from STULZ.
In short
The above illustrated Air Handling solutions are energy efficient, modular and of a high quality. With the opening of our new production facility for Air Handling in 2019, we invested in our facilities for our Air Handling units. The new 50.000 m2 facility is located in Madrid, Spain.
All our Air Handling solutions are Eurovent certified and are compliant to the most recent ErP guidelines.
Comfort applications
Our ClimaPac Air Handling units are especially designed for comfort applications by STULZ Tecnivel. Small and large companies all over the world choose us, and our Air Handling units can be found in hospitals, airports, hotels, offices, schools, public buildings, wineries, banks, industries and a long list of other applications.

Aiming to achieve the greatest energy efficiency, our Air Handling units uses state-of-the-art components whose main characteristics are low energy consumption and high efficiency.
Datacenter applications
Our Air Handling units for datacenter applications can be individually configured and manufactured to meet a wide range of specifications and requirements. From small data centers to large and hyperscale data centers: Our datacenter solutions for Air Handling offer custom-made solutions for your project with maximum energy efficiency.