STULZ opts for renewal of service vans.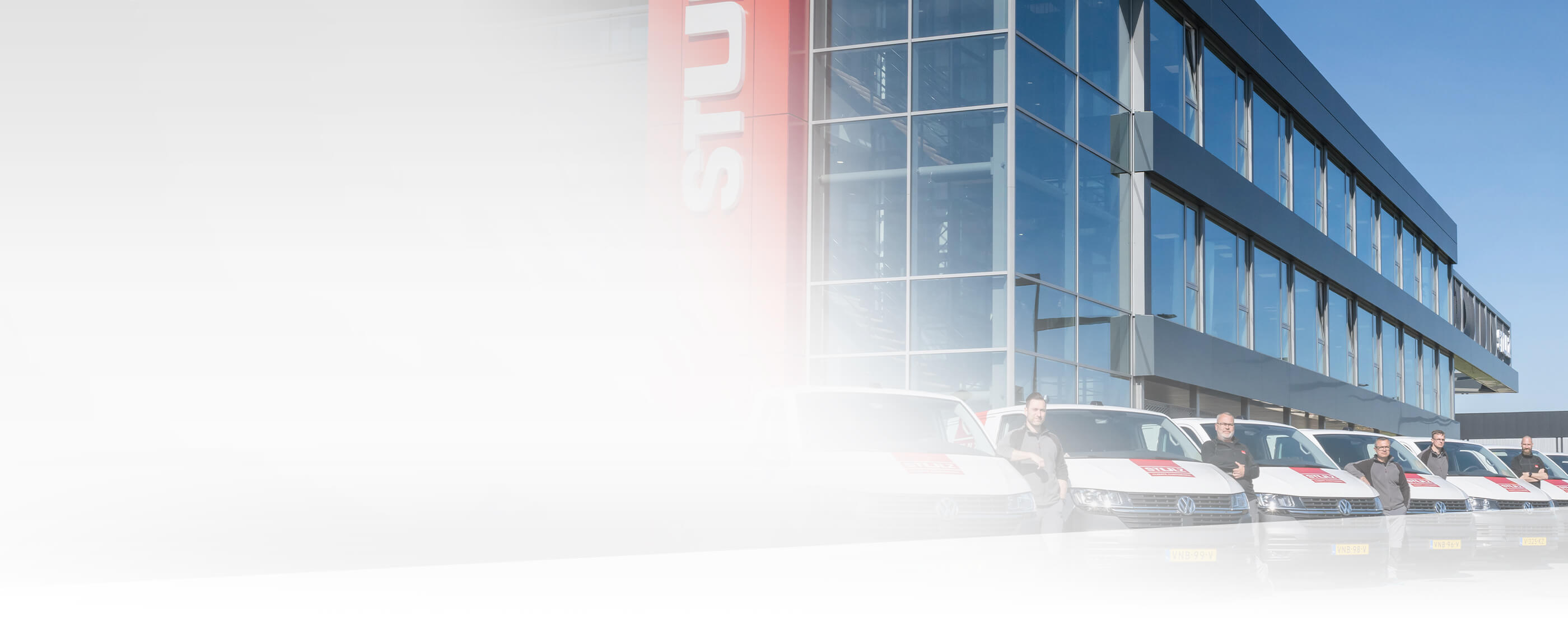 New service vans for STULZ
Besides the latest technology to drive around as emission-free as possible, we like to listen to the wishes of our engineers. That's why we have chosen to upgrade our fleet. Read below why we have done this.
There is a saying that "good tools are half the work". This applies not only to hand tools, but also to the company vans, of course. The installations are becoming more and more complex, which means that more and more specific tools are required. To make things easier for our engineers, the new generation of service vans are therefore equipped with a double sliding door.
All these specific tools have a detrimental effect on the load and therefore the road handling. For this reason, reinforced suspension has been fitted. In addition, the roads are getting busier and busier, so efficient "real life" navigation is a welcome relief from the current traffic stress. And last but not least: Manual gear shifting is a thing of the past, every van has an automatic gearbox.  
All these adjustments contribute to the well-being of our mechanics as well as to a better, and therefore safer, road-holding. Have you seen our new vans on the road yet?