humiSonic direct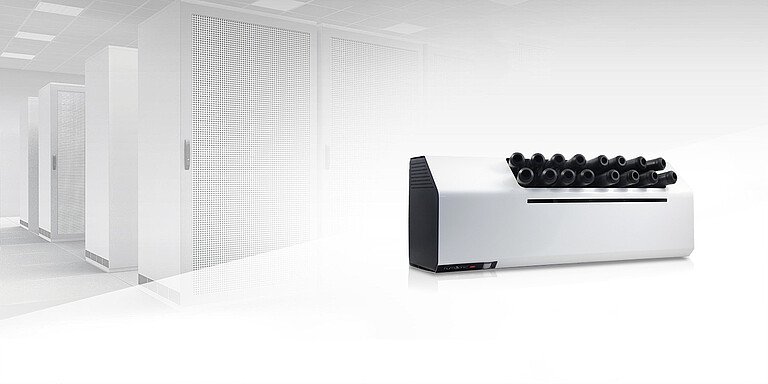 humiSonic direct
humiSonic direct, installed directly in the room, can control relative humidity with minimum power consumption.
>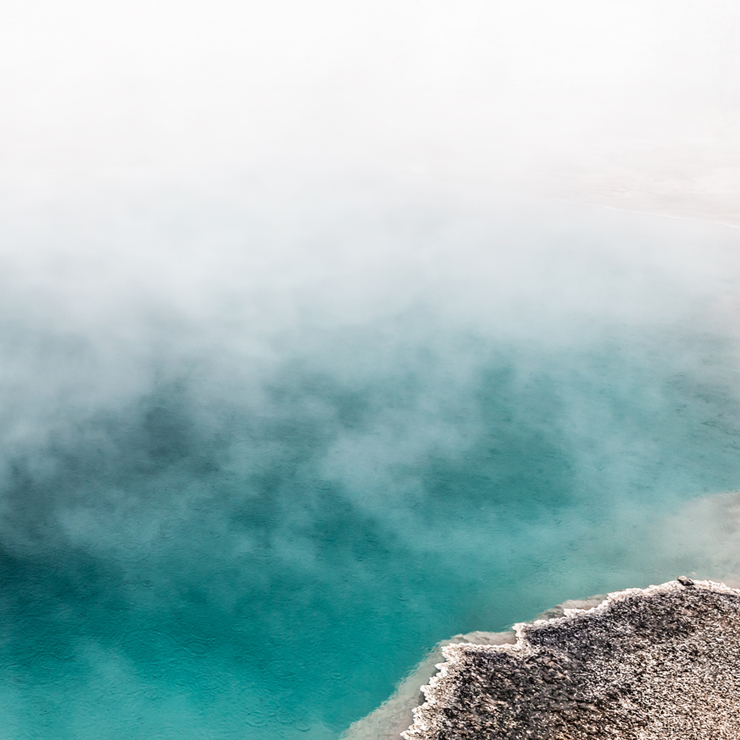 >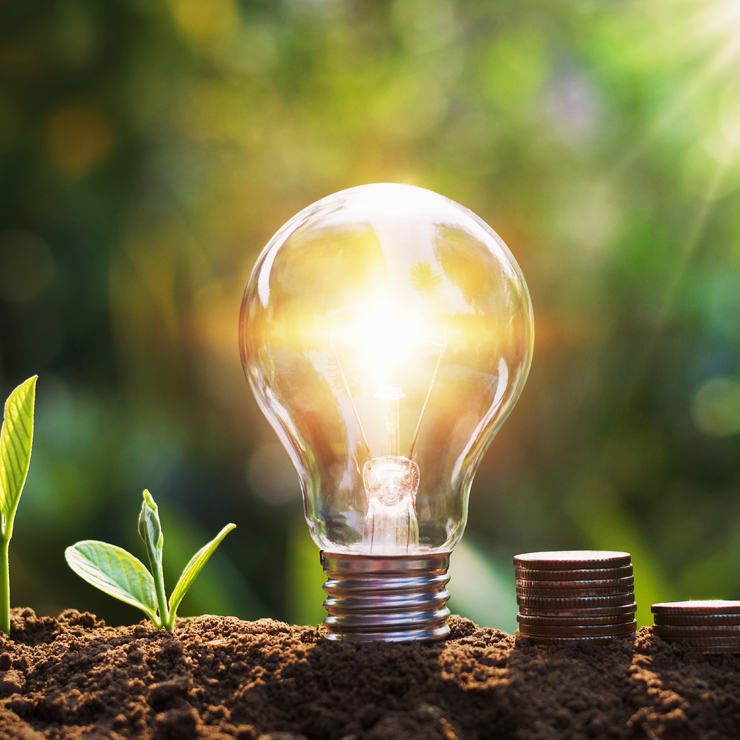 >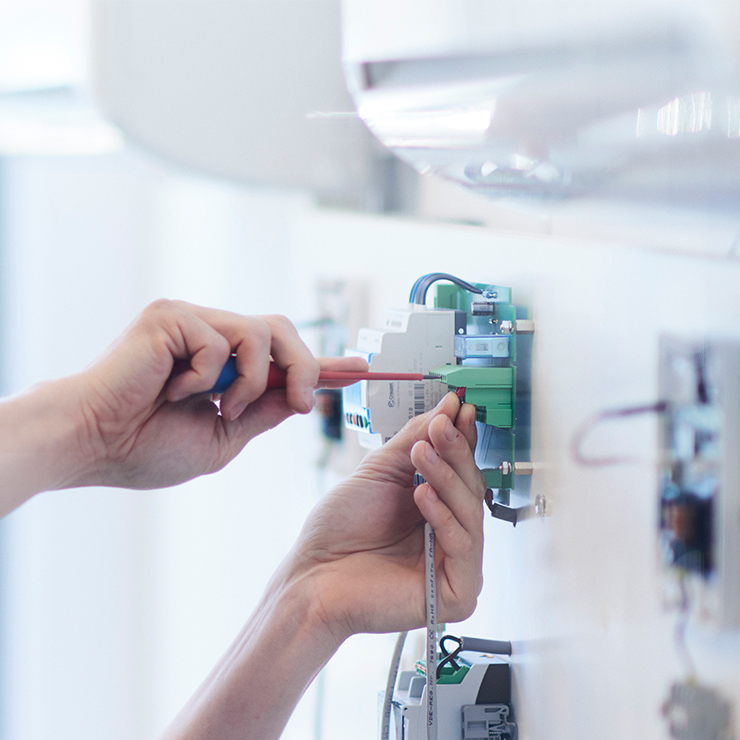 >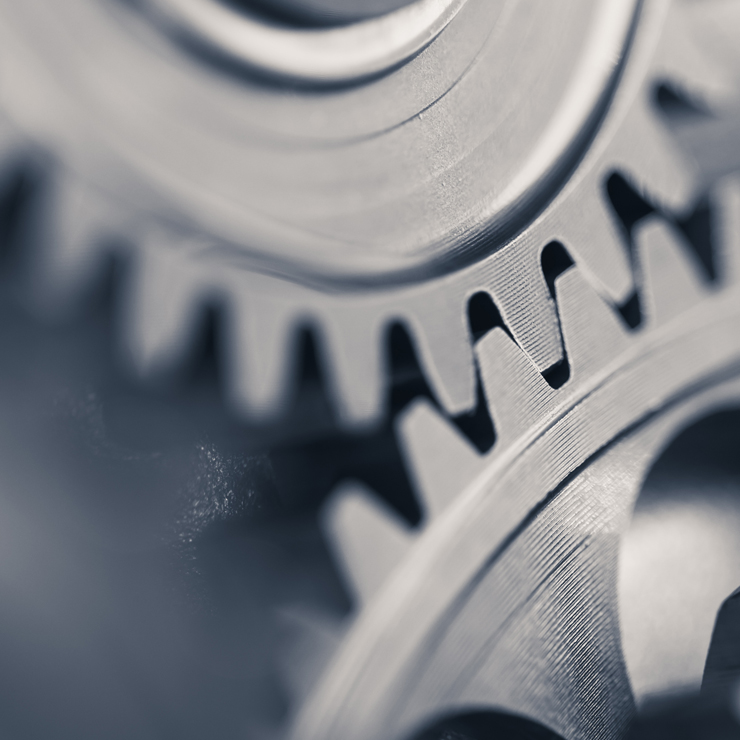 Product Overview
At a glance
Benefits
Features
Technical Data
All-in-one solution
In room applications, it is crucial for the humidifier to have compact dimensions. Indeed, often the solution needs to adapt to an existing layout, while allowing flexibility for future changes in position. humiSonic direct is a stand-alone compact solution that comprises both the control panel/power supply and the probe for reading air humidity.
Modbus compatibility, available as standard, means humiSonic direct can communicate with the BMS, ensuring complete integration with the rest of the installation. Using an optional card, humiSonic direct can be connected to a display for optimising unit configuration quickly and intuitively, as well as to receive a signal from an external controller or active probe.humiSonic direct is available in sizes from 2 to 8 kg/h.
Energy saving
humiSonic consumes 90% less electricity than any steam humidifier.
 
Mission critical DNA
10,000 hours of continuous operation guaranteed, when used with demineralised water. Low maintenance, simply and quickly.
 
Flexibility
With the master/slave function, up to four units can work in parallel to extend total system capacity.
 
Precisie and hygienic
humiSonic modulates atomised water production linearly, precisely reflecting the control signal: when combined with a suitable humidity probe, precision of ±1% is achievable.
All-in-one solution thanks to the integrated probe and controller
 
Easy to install: plug and play!
 
 Ideal for retrofit applications.
Technical data can be found in the download section below.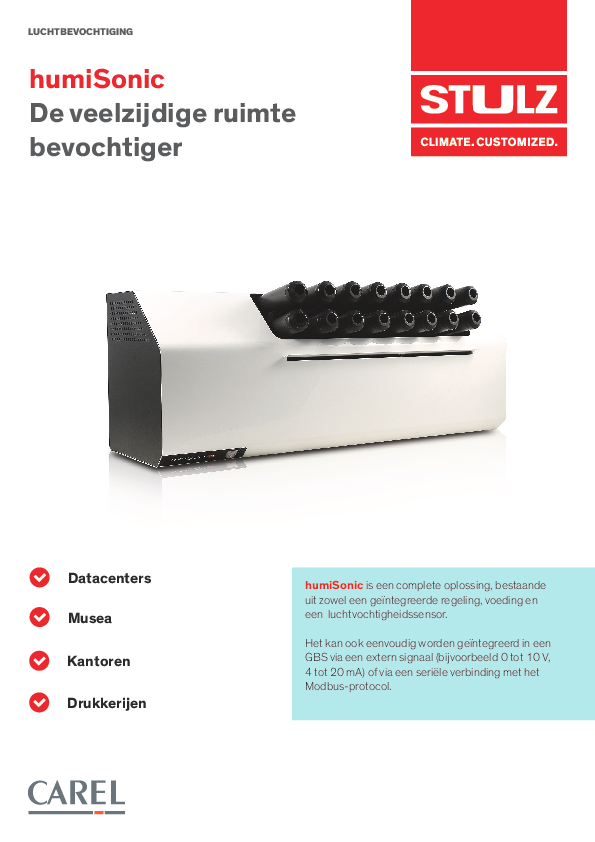 Need more information?
Download all the relevant material for the humiSonic direct.
Back to Selection