humiFog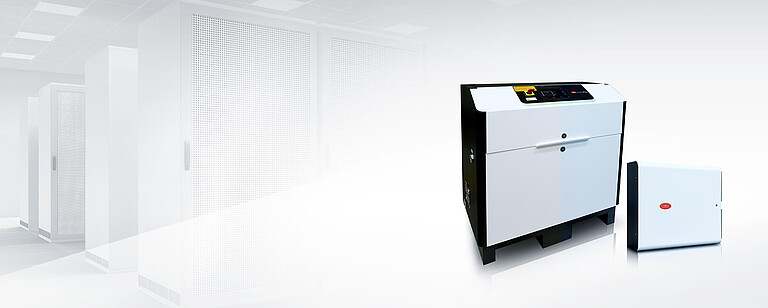 humiFog, the high-pressure atomised water humidifier
Powerful and upgraded control cabinet for a rational humidification and evaporative cooling system. Newly-designed distribution system to improve performance and simplify assembly.
humiFog has recently been perfected from several points of view. Externally, with restyling of the cabinet and a new interface. Internally, with a rationalised layout to simplify maintenance. The main news concerns the extension of the range up to 1000 kg/h, satisfying applications with high humidification loads, such as painting booths, and the introduction of redundancy and rotation functions.
>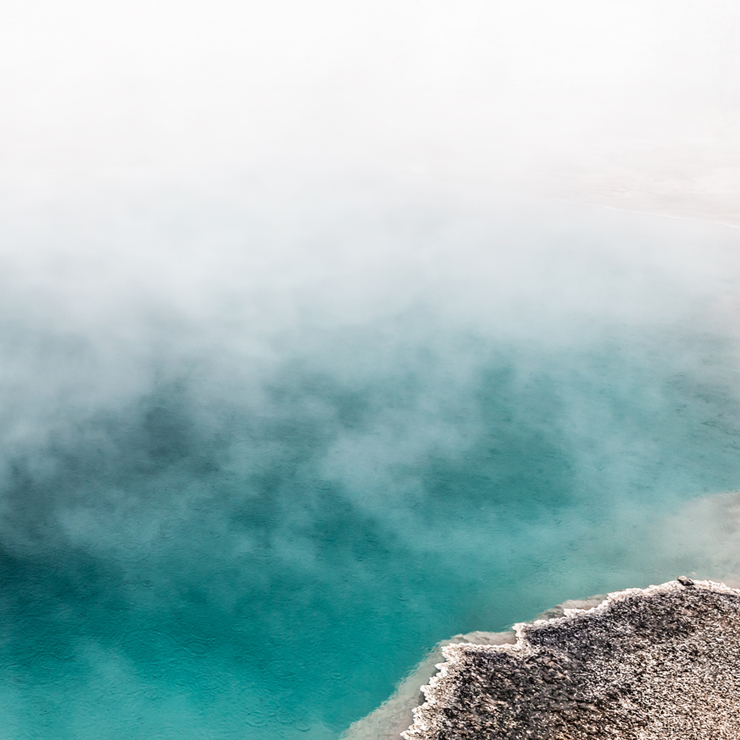 >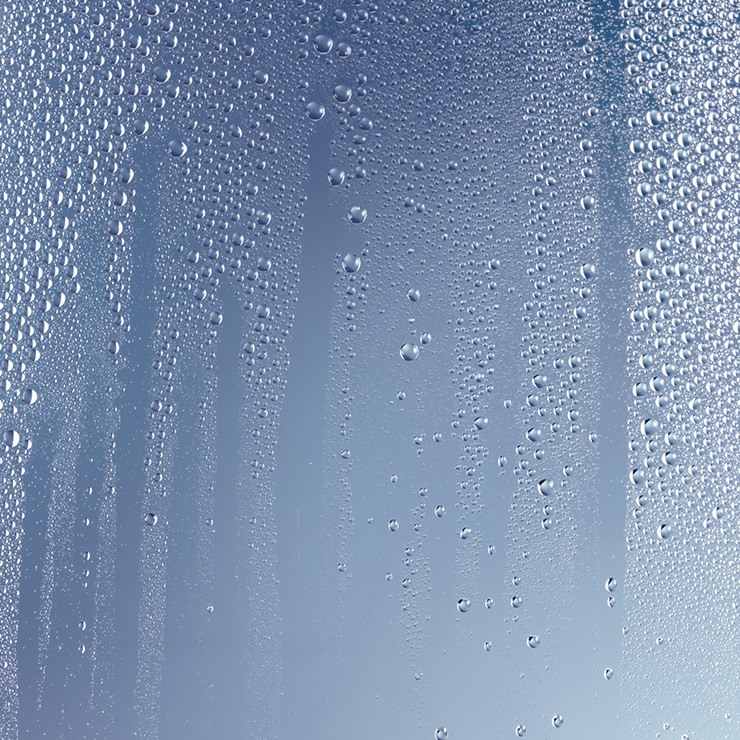 Product Overview
At a glance
Benefits
Features
Technical Data
The established multizone model can be used to develop installations in which a single pumping unit can serve several systems or rooms, thus rationalising the investment. Other important existing functions have been retained, such as the summer/winter function.
Indirect evaporative cooling technology in fact brings significant energy savings, meaning a much faster return payback on investment. humiFog multizone is suitable for all applications that require hygienically safe humidification: the system is in fact certified in accordance with VDI6022 (published in the Italian Official Gazette), VDI3803 / DIN1946, and does not require the use of chemical biocides; rather it operates on pure and simple water.The new intuitive user interface is easy to use even for non-experts, and is available in 7 languages (Italian, English, French, Spanish, German, Chinese and Czech, all pre-loaded for selection at any time)
Very low power consumption
The unit consumes just 4 W of power per litre/hour of capacity, less than 1% of any steam humidifier
 
Multizone function
Optimised investment with master + slave solution
 
Maximum hygiene
Product certified by ILH Berlin using pure and simple water
Reliability and precision up to 1000 kg/h
 
Redundancy and rotation
 
Energy saving
 
New user interface
Technical data can be found in the download section below.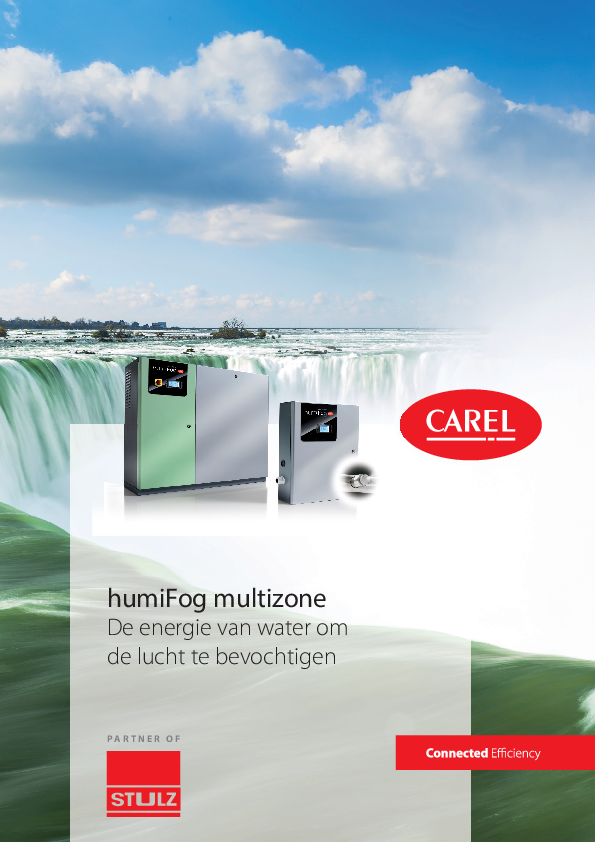 Need more information?
Download all the relevant material for the humiFog.
All details concerning the humiFog
Projects
Adiabatic humidification for the Reinier de Graaf hospital in Delft.
STULZ was responsible for the delivery, installation and commissioning of the CAREL humiFog adiabatic humidification system.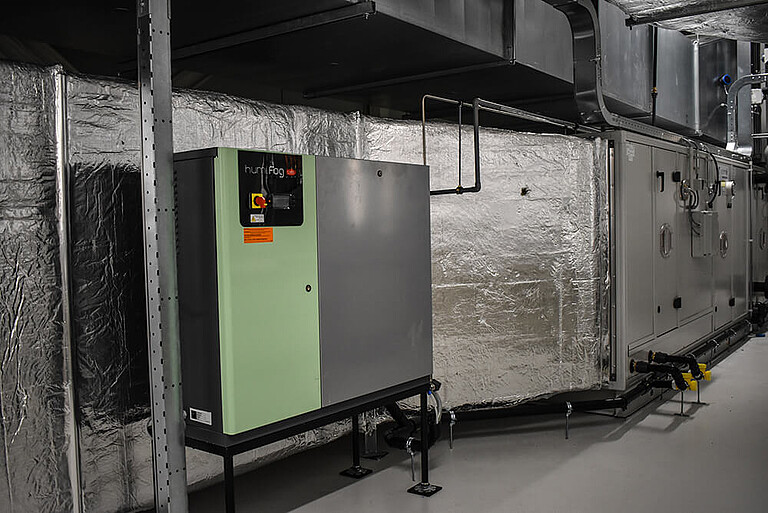 Back to Selection