optiMist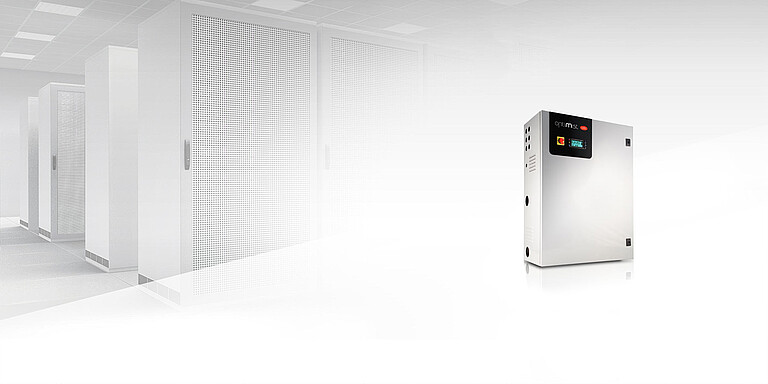 optiMist is a complete system that includes evaporative cooling and humidifying
optiMist is an evaporative cooler and humidifier that atomises water in fine droplets which, while spontaneously evaporating, remove heat from the humidified and cooled air. It uses a vane pump to pressurise the water, subsequently atomising it through special nozzles.optiMist is a complete system that includes evaporative cooling and humidifying in a single solution which can be used to treat the air in an AHU (air handling unit) to both humidify the output air (direct evaporative cooling) and to indirectly cool the renewal air, for example with a cross-flow recovery unit,  in order to increase the energy efficiency of the AHU.
>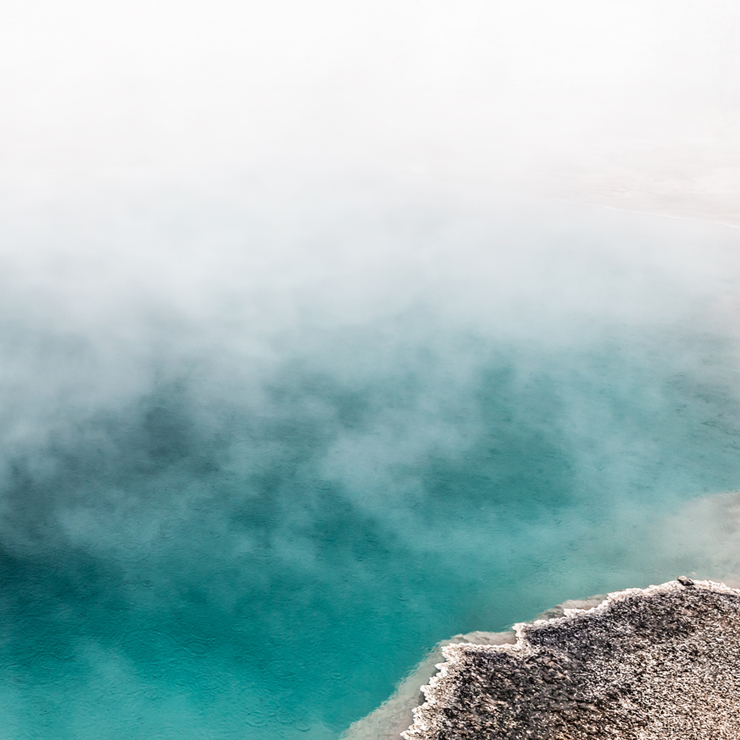 >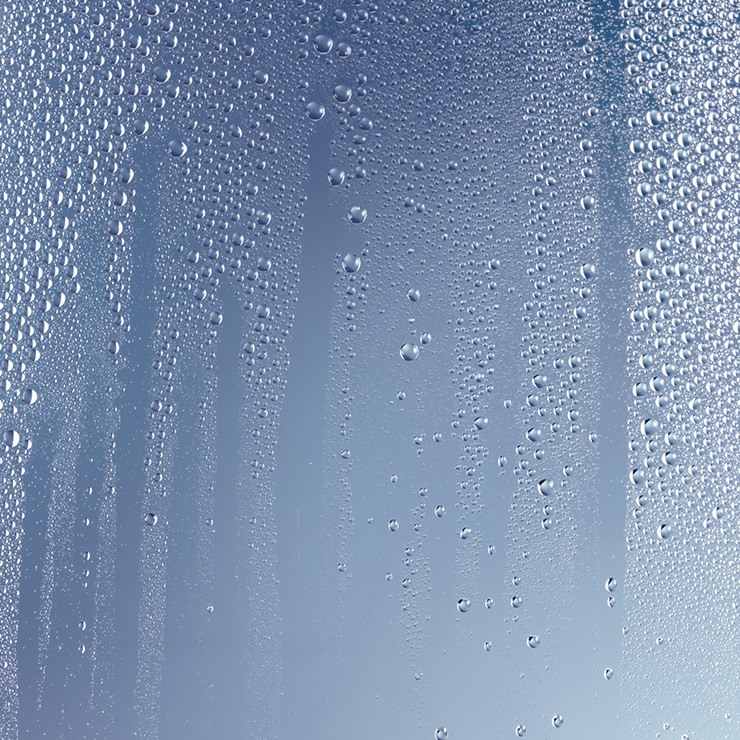 >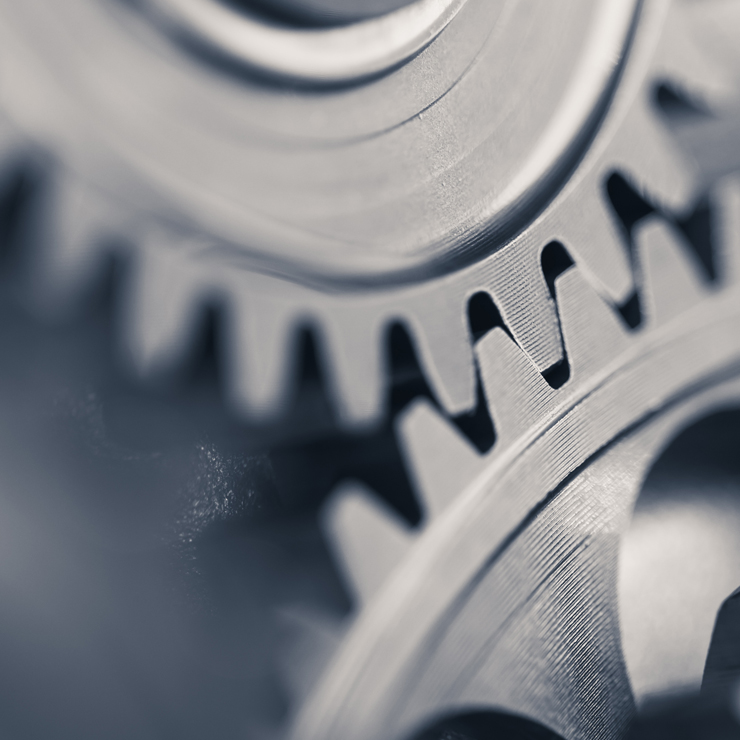 Product Overview
At a glance
Benefits
Features
Technical Data
Energy Savings
The rapid development of evaporative cooling in HVAC applications is certainly due to its extremely low energy impact. If we compare the energy cost for Evaporative Cooling with that of other typical air transformation methods (for example air cooling using chillers), we note that the energy savings is significant. Adiabatic humidification is also much more efficient energy-wise when compared to steam emission.  The only energy required is the pressurisation of the water, which is sent to the atomising nozzles by a pump. Consumption is about 4...8 W for every l/h of nebulised water.
Easy system arrangement
The control cabinet, the new ventilation heads and the quick-coupling hose kits allow an extremely easy system arrangement, even if the staff is less skilled and has no special tools;
 
Evaporation
The spontaneous evaporation of water droplets in the air removes sensible heat from the environment (0.69 kW for each litre of water that evaporates), with only 4 W of electric power per litre of atomised water;
 
Always fresh and clean water
Automatic flushing and filling procedures and connections to the water cleaning systems by reverse osmosis always distribute fresh and clean water in the ambient;
 
Drainage valves
Drainage valves and flushing cycles to avoid water stagnation;
 
Cleaning
Materials used which do not contribute to bacterial growth; can be used with demineralized water, softened water or mains water.
By combining evaporative cooling and adiabatic humidifying, optiMist ensures overall energy savings in the air handling unit. For more information, see 'Benefits'.
Technical data can be found in the download section below.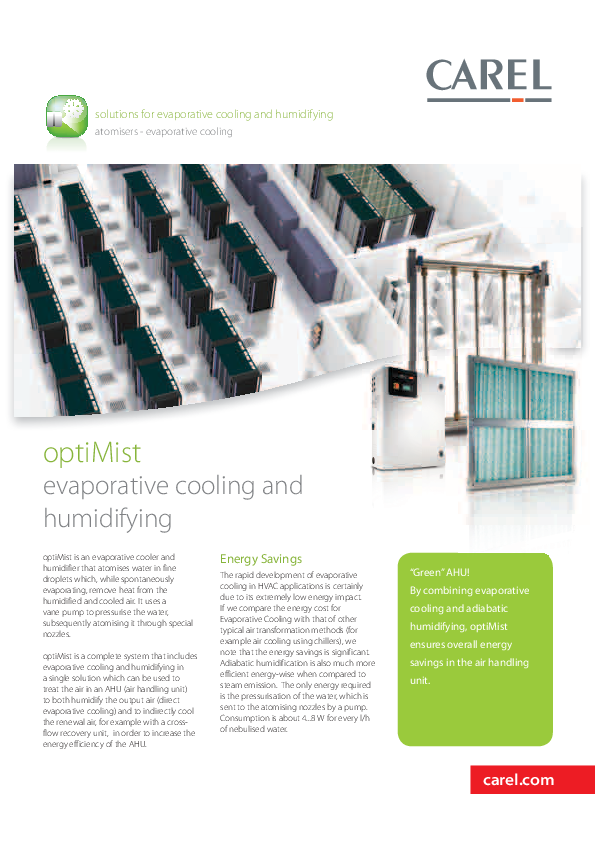 Need more information?
Download all the relevant material for the optiMist.
Back to Selection