humiSonic ventilation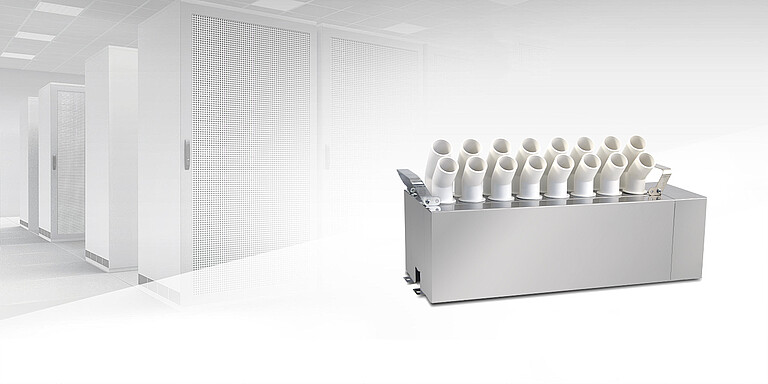 humiSonic ventilation
Installed directly in the air flow, humiSonic ventilation makes adiabatic humidification available also in smaller ducts, offering a high energy efficiency alternative to steam humidification. Power consumption per kg of evaporated water is in fact less than 80 W, around 90% lower. Energy saving, reliability and precision are the strengths of this solution.
>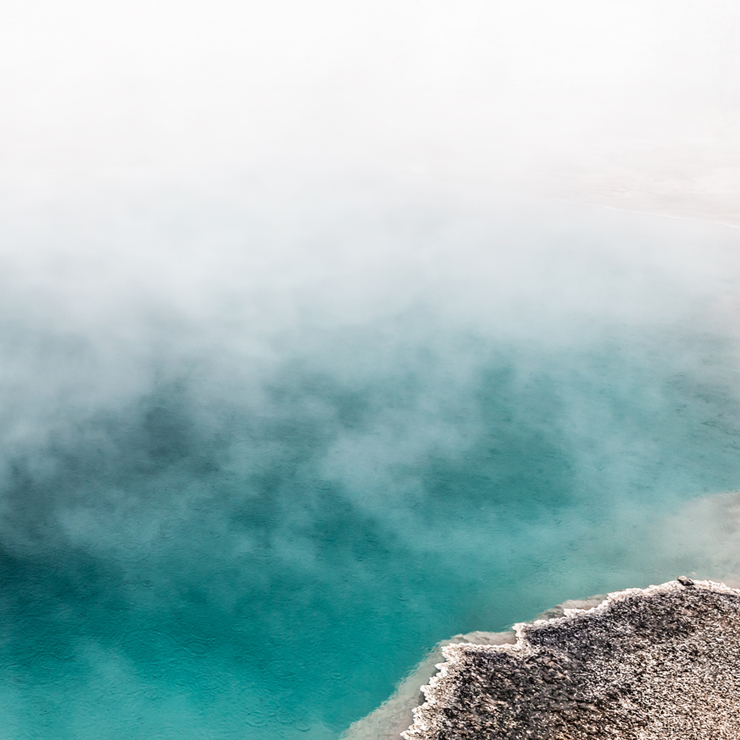 >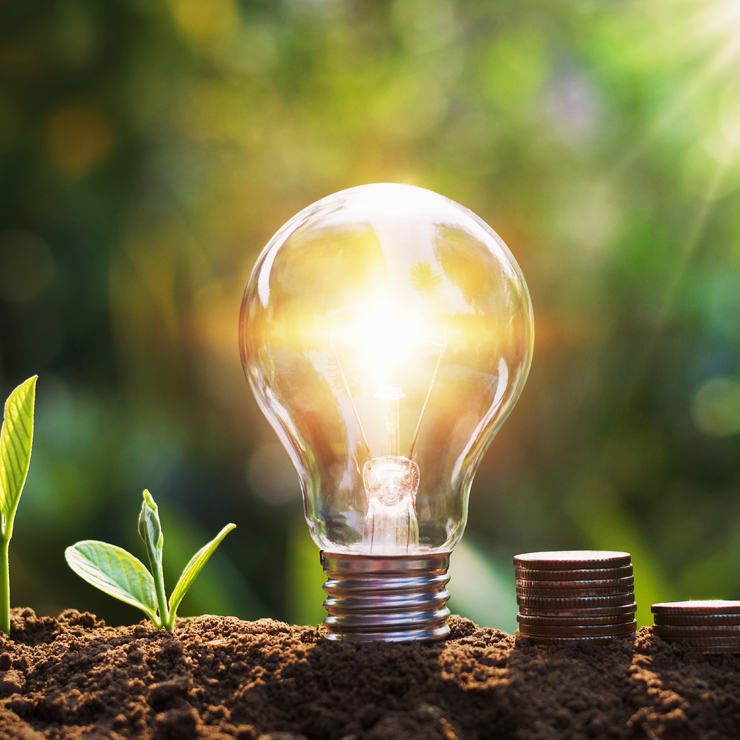 >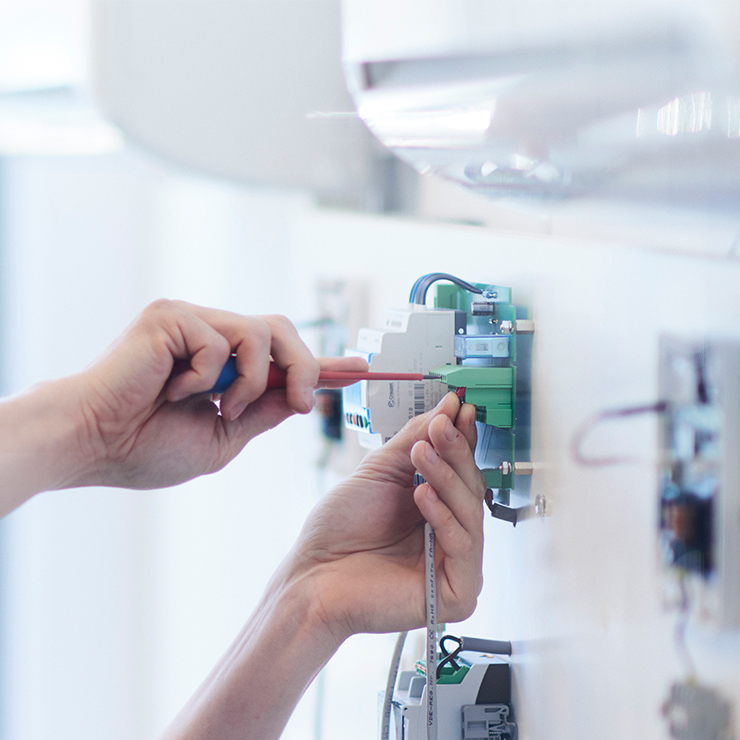 Product Overview
At a glance
Benefits
Features
Technical Data
humiSonic for air handling units comprises two elements that make it a powerful and complete solution: the main body (containing the piezoelectric transducers) and the electrical power supply and control panel, fitted with display.humiSonic ventilation is available in sizes up to 18 kg/h. Master/slave mode can be used to increase system capacity four-fold.
humiSonic ventilation embodies all the attention that CAREL has always paid to the hygiene of its humidification solutions. All components in contact with the water are made from stainless steel, and no water is left to stagnate in the main body at the end of the humidification cycle. In addition, the electronic controller manages periodical washing cycles when the system is not running.
Extremely accurate modulation, when combined with a suitable probe, means humiSonic can reach exceptional precision (±1% around the relative humidity set point). This characteristic, together with the high level of hygiene, make it an ideal solution even for more critical and delicate applications, such as cleanrooms.
Energy saving
humiSonic consumes 90% less electricity than any steam humidifier.
 
Mission critical DNA
10,000 hours of continuous operation guaranteed, when used with demineralised water. Low maintenance, simply and quickly.
 
Precision
humiSonic can achieve precision of better than ±1% RH around the set point, when combined with a suitable probe.
Maximum hygiene even for the most critical applications;
 
Easy installation and maintenance;
 
Very high absorption efficiency.
Technical data can be found in the download section below.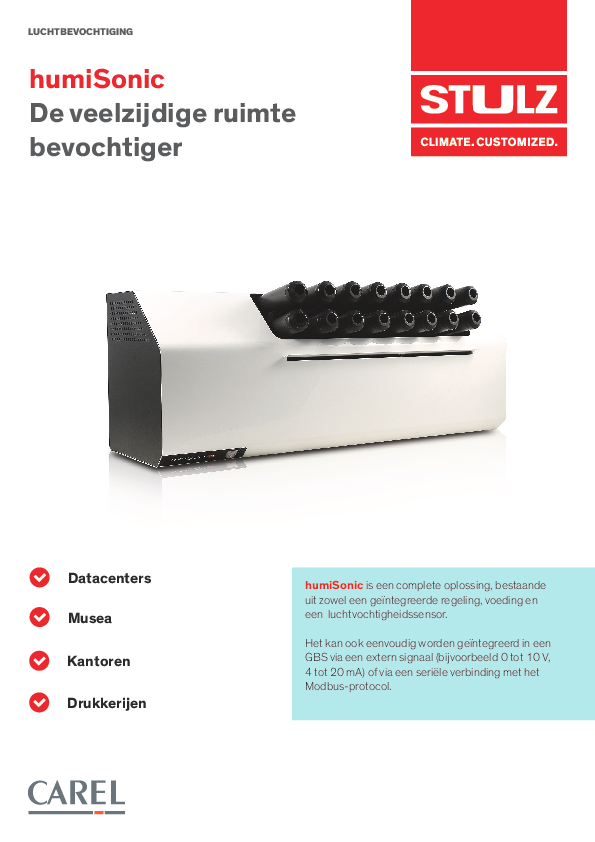 Need more information?
Download all the relevant material for the humiSonic ventilation.
Back to Selection