Intro
WallAir

Precision air conditioning unit for outdoor installation

WallAir units are compact and weatherproof air conditioning units that are mounted outside the container and so enable the container space to be used to the full.
Solutions for WallAir units
Shelter cooling

Modular Data Centers

Direct Free Cooling

For use in telecommunications, infrastructure
Animation
Benefits
Benefits
Innovative, high-quality components for low energy consumption

Low refrigerant quantity (less than 10 tons CO2 equivalent)

No annual leak test required in accordance with F-gas regulation*

*Due to low refrigerant quantity and hermetically sealed refrigerant circuit (standard for EC compressor, optional for On/Off compressor)

The units are plug and play and therefore immediately ready for connection and use

Connectivity: Monitoring and remote access available via a web interface

Backup operation (Free Cooling and backup cooling) on failure of the main power supply

Automatic restart after power failure

Robust and designed for continuous 24/7 operation, 365 days a year
Optimum operational reliability for your application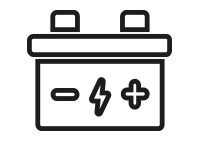 Backup operation for maximum reliability
In telecommunications, in particular, high reliability is vital to prevent any loss of network availability. Thanks to the additional 48 V DC power source, backup operation with Free Cooling is available. If the main power supply fails, the Shelter Cooling units continue providing backup cooling to keep your system running reliably.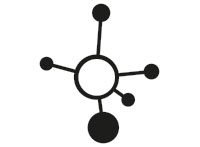 Connectivity for maximum availability
Monitoring and remote diagnosis are available for all units via a web interface. This enables rapid intervention and therefore immediate troubleshooting in all situations. What's more, our units support numerous communication protocols for integration in building services management systems.
Features
Features
Reduced running costs thanks to Free Cooling and Mixed mode, Displacement principle, Condensation pressure control

Factory tested, filled with refrigerant and ready for operation from the very first day

Available with EC compressor

Outside air conditions: –20 °C winter/+50 °C summer

Automatic restart after power failure

Refrigerant R407C for On/Off compressors

Filter monitor and airflow alarm

Inside and outside temperature sensors

Zigzag filter class ISO 16890: ePM10 50 %

Condenser with microchannel technology
Controller
Control and monitoring
The SEC.blue/C2020 consists of a controller and optional operator terminal. The controller manages all functions of the WallAir unit. The operator terminal, consisting of a keypad and LCD, displays the most important operating states and alerts.
Sequencing
The SEC.blue enables up to ten units to be configured in a single air conditioning system. If an individual unit drops out or the heat load rises, the standby unit is switched in for additional support.


Night Mode
Time-controlled limitation of the condenser and evaporator fan speed for quiet operation
Energy-saving mode
Monitoring and alarm relaying
Via BMS systems (Modbus onboard, further protocols via WIB 1000)
Nine potential free contacts are available: Alarms can be assigned a high or low priority
Via GSM modem (CompTrol SMS)
Simple configuration and software updates
Central configuration of units from a laptop
Hardware key for uploading and downloading software without a laptop and/or copying the configuration onto other units
Downloads