Intro
Comfort cooling | FDS-Serie

FDTC 25-35 VH

Ceiling and outdoor units from Mitsubishi Heavy Industries. An unit for cooling and heating with R32/R410A.
European Design & Flat Panel
A grille designed with a unique structure and a clean white panel that blends with the room. This design was invented by zweigrad GmbH & Co. KG in Germany.It's only 14kg. Height of thin panel and main body is only 248mm allowing a very easy installation.
R32 refrigerant
R32 is the next generation refrigerant that boasts nearly 70% lower Global Warming Potential Rate
than R410A. Due to its superior qualities R32 offers amazing energy efficiency benefits. It has a
potential refrigerating effect 1.5 times that of R410A meaning it needs less energy to achieve the
desired temperature and requires less refrigerant volume to operate.
Design award for Mitsubishi Heavy Industries FDTC air conditioning unit
A' Design Award and Competition is the World's largest, most prestigious and influential
design accolade, the highest achievement in design. A' Design Award Winner Logo,
symbolizes exceptional design excellence in your products, projects and services.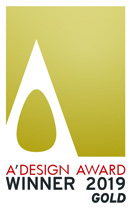 Features
Features
Fresh and exhaust air

Optional.

Optimal air distribution

Thanks to the Autoswing functions.

Eco function

Contributes to the reduction of the operating costs.

Built-in pump

With a height of 850mm.

Easy maintenance

Due to the large, easily removable panel.

Optional Comptrol control systems

Including operating and malfunction reports, temperature limit alarm, remote ON / OFF, sequencing, measurement and control software and GBS connections.

Hotstart and Hotspurt function

For rapid heating of cold rooms.
Benefits
Benefits
Quiet and Comfort

Mitsubishi Heavy Industries Thermal Systems offers a unique modest air conditioner; quiet and comfortable which provides precise air flow and capacity control. Adopting new turbo fan and improving new heat exchanger enable to reduce noise.

Energy saving

High energy saving with comfort air conditioning ; provides the user with multiple solutions between comfort and energy savings. All the models can achieve high energy efficiency by use of Mitsubishi Heavy Industries technology, such as high performance compressor, DC PAM inverter technology and a motion sensor.

Air flow

According to room temperature conditions, four directions of air flow can be controlled individually by following Flap control system. Individual flap control is available even after installation.
Multi-Split
Downloads
Downloads & technical data
FDTC 25-35 VH catalogue snippet


Technical data and overview (NL)

Service + technical manual


FDTC 25-35 VH

Related products