A product of

RBW PV/PVS
Up to 70% of the heat energy is cost-free heat from the ambient air. This goes easy on the household budget and the environment.
To Contact Form
RBW PV/PVS, the hot-water heatpump
Up to 70% of the heat energy is cost-free heat from the ambient air. This goes easy on the household budget and the environment. With the cool exhaust air, adjacent rooms can be air-conditioned and dehumidified. Of particular advantage is installation in rooms that are already subject to dissipation heat due to heat generators. The REMKO hot-water heat pump RBW is ready to plug in. Rapid and easy installation is guaranteed. It is easy to use.
Product Overview
At a glance
Saving energy made easy and use waste heat sensibly

A hot-water heatpump is used exclusively for drinking water and can be operated independently of the actual heating system. It uses free heat from the surrounding air to heat water for bathing or hand washing.

Upon choosing a hot-water heatpump, you are choosing an environmentally friendly and economical way of producing hot-water - at a manageable cost. Situated in rooms with heat generators, the hot-water heatpump utilizes the waste heat energy produced to heat drinking water. The heat of the boiler room no longer lost unused, but is redirected into the integrated hot water storage tank. At the same time, dehumidification of the basement rooms is carried out.

Easy installation

Since the compact device is delivered ready to plug in, the effort of installation is comparatively low. Only a connection to the water pipe and a socket are required.
Benefits
Water temperatures up to 60°C for the accommodation of large tap volumes.


Incoming cold water flow technology.


The subsequent cold water flow is conducted down into the tank to prevent a mixing of the tank in case of a large tap volume.


Perfectly coordinated components to achieve the largest possible COP.
Features
Externally installed heat exchanger. In this way, contamination is prevented and the best possible heat transfer is implemented.


Use of 2 tank sensors for precise temperature measurements.


Very good insulation.


Specially formed fins for an effective heat transfer and maximum efficiency.


Effective hot-gas thawing function for low air intake temperatures.
Technical Data
Technical data can be found in the download section below.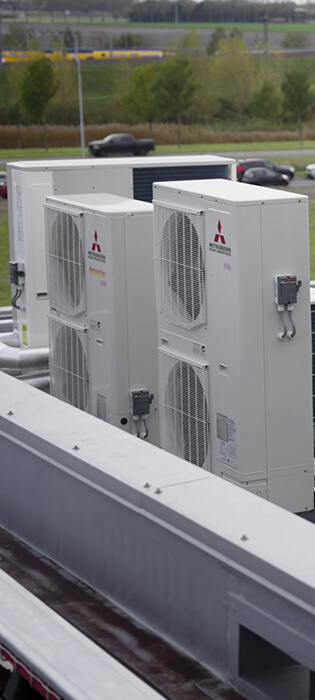 All details concerning the RBW PV/PVS
Contact
Find your individual STULZ contact
Need more information?
Download all the relevant material for the RBW PV/PVS.
Related Products
Contact
Do you have any questions? We will be happy to help! Please call us or follow the contact form below.
To Contact Form