The versatility of control technology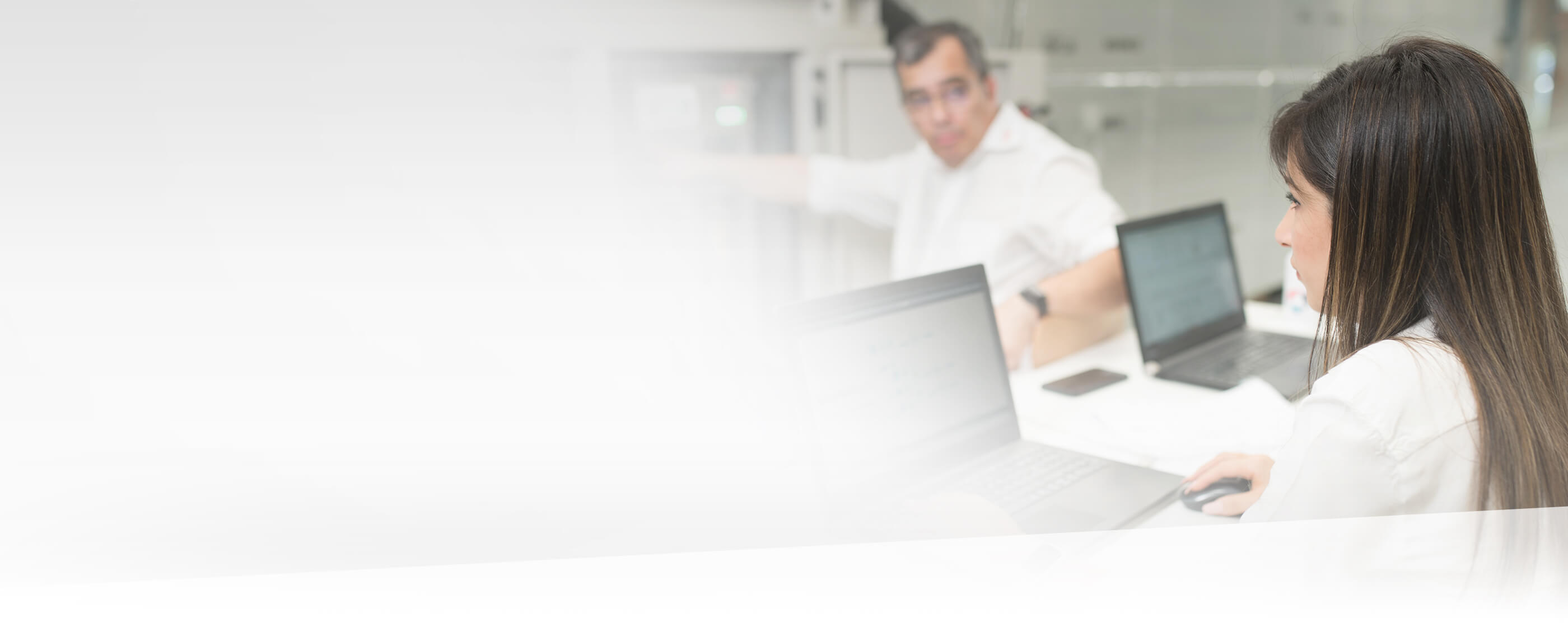 The versatility of control technology: What to choose?
Shopping malls, offices, data centers and production areas, they all have at least one thing in common, these spaces should have a safe and comfortable indoor environment. In addition to systems such as air handling units and air conditioning units, it is important that these systems are properly regulated and that the operation of these units is efficient and effective.
The key word here is control technology. It comes in many shapes and sizes so it is not always clear which solution is most suitable for which application. In this blog article, Pierre Mulder likes to explain what solutions we offer and tries to make the choice a little easier.
Flexibly deployable
P. Mulder, Manager of Comfort Refrigeration: "Simple or complex requirements: Mitsubishi Heavy Industries' high-quality air conditioning units are flexible and, with the broad portfolio, offer the optimum air conditioning system for all applications." STULZ differentiates itself from the competition in terms of control technology and software-based solutions conceived for the European market. For the comfort cooling range, STULZ and Mitsubishi Heavy Industries have products such as the CompTrol ZLT, CompTrol Interface 4Web and the CompTrol Interface Master.
Understanding energy use
The CompTrol ZLT is a comfortable and convenient solution to centrally control and monitor large systems, with one or more cooling circuits, via Mitsubishi Heavy Industries' SUPERLINK 2 bus. Energy consumption can be visualized to provide clear insight into the use of the system. In addition, operating data such as temperatures and pressures are stored for at least two years, making maintenance much easier. The CompTrol Interface 4Web provides a network connection through which the systems can be centrally managed and controlled from multiple platforms, such as PC, tablet or smartphone. Company data thus becomes easily accessible remotely.
Smart features
The CompTrol Interface 4Web is distinguished by several smart features. The fault indicator ensures that you receive a notification (e-mail) when an error occurs. The CompTrol Interface 4Web also features a timer for automatic operation. This is just a small sample of the number of smart features the CompTrol Interface 4Web has to offer. STULZ and Mitsubishi Heavy Industries are thus responding to current developments. Internet of Things (IoT) is an important aspect within the innovation that STULZ is undergoing as a specialist in climate solutions.

Do you want to go for maximum efficiency and comfort? Then the CompTrol Interface Master is the solution. CompTrol Interface Master offers highly efficient efficiency control, with up to five CompTrol Interface 4 universal modules combined, and thus up to 125 kW of cooling or 140 kW of heating power.
Innovative software solutions
Apart from the schemes developed by STULZ and Mitsubishi Heavy Industries, a few years ago STULZ acquired a software company that has long been responsible for CompTrol products for Mitsubishi Heavy Industries, leading to the new innovation platform STULZ Digitronic Software. Henceforth called STULZ Digital Solutions. The ideal air conditioning system must be highly efficient, cost-effective and reliable. To achieve these goals, STULZ Digital Solutions was founded, a joint venture between STULZ GmbH and Digitronic Automationsanlagen GmbH. STULZ Digital Solutions stands for innovative software solutions for technical facility management and energy monitoring. This software solution connects STULZ precision cooling with Mitsubishi Heavy Indsutries comfort cooling products. STULZ Digital Solutions enables STULZ to innovate and develop where competitors lag behind. For example, the CompTrol ZLT is not yet fully developed, and in the future it will also be suitable for control and monitoring via a building management system. There is also the ambition to make the CompTrol ZLT suitable for controlling climate equipment that is not Mitsubishi Heavy Industries!
Management system for various climate solutions
One of the first innovations after the founding of STULZ Digital Solutions is the CyberHub ECO.DC. This software solution is basically a management system for the various climate solutions in your company or space. CyberHub ECO.DC provides control, monitoring, management, planning and analysis of the various components of your air conditioning systems. 3D visualizations are an essential part of this. For example, thermal images are generated in computer rooms, in order to be able to consult the operating state of the various servers at any time. Planning and analysis have never been so easy and at your fingertips. Here, too, the ambition does not stop with data centers; there are plans to operate the energy-efficient VRF system of the office building next door. This way, not only the IT room stays cool but also the IT guy himself!