Launch of our webshop for Mitsubishi Heavy Industries air conditioning units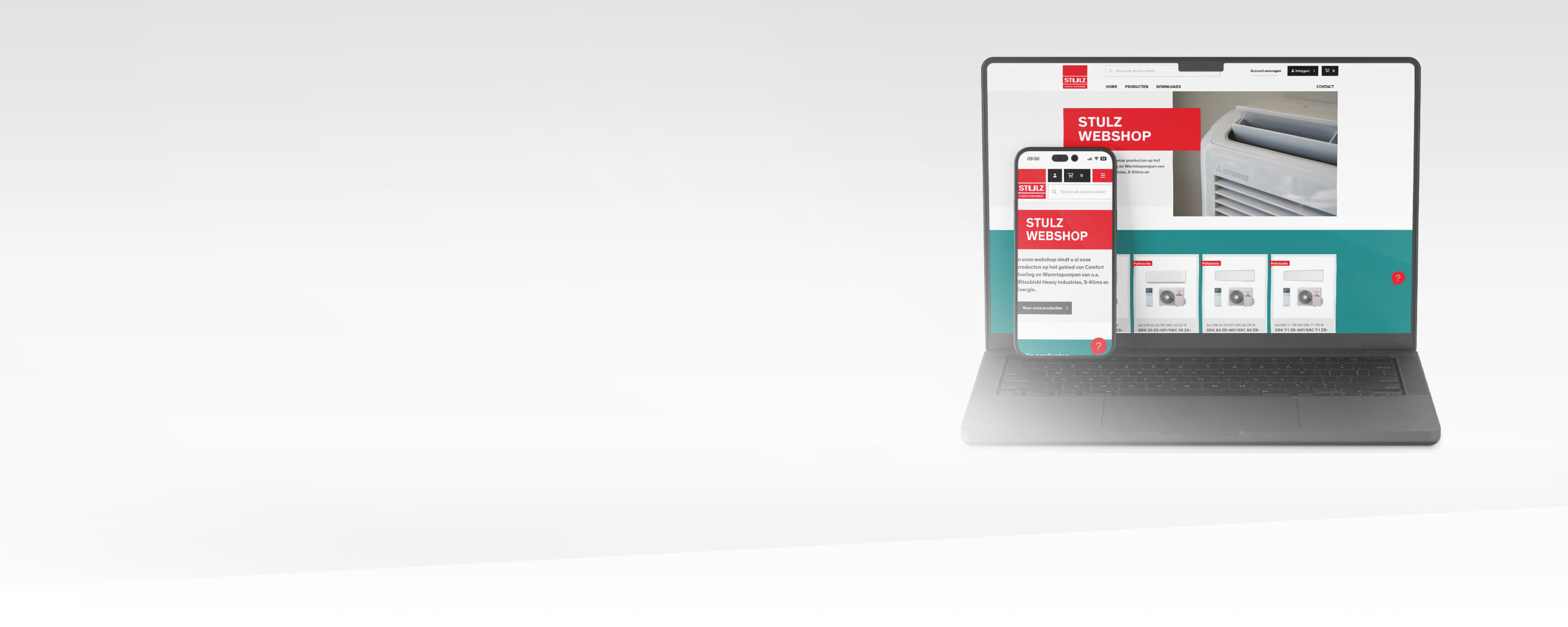 Date: September 4, 2023
With great enthusiasm, we announce today the official launch of our brand new webshop, specially designed for Mitsubishi Heavy Industries air conditioning units and related products. This webshop is designed to provide you, the installer, with an effortless ordering experience and includes our exclusive Single Split promotion.
From now on, installers can benefit from the ease of use of our STULZ webshop to purchase (among others) Mitsubishi Heavy Industries air conditioning units. We have developed this webshop with a streamlined ordering process in mind, allowing installers to quickly and efficiently find the products they need. Registering for an account is possible, and once approved, users get instant access to our extensive range of HVAC products. This allows them to start placing orders immediately and continue their projects without a hitch.
A highlight of our new webshop is the exclusive Single Split promotion, which is only available through our webshop. It rewards installers for their loyalty to STULZ and Mitsubishi Heavy Industries by offering special deals and prices on selected "air conditioning" units. This promotion is our way of thanking installers and enabling them to obtain high-quality products on even more attractive terms.
In addition to the easy ordering process, our STULZ webshop also offers comprehensive product information. We ensure it is constantly updated with the latest news and offers related to HVAC products. This way, our webshop becomes the central portal where installers can find all promotions and information about our HVAC products.
We are incredibly proud of the launch of this new webshop and aim to provide installers with an optimized and efficient way to access high-quality climate solutions from Mitsubishi Heavy Industries and aftermarket items. Visit our new webshop today and discover how easy it has become to order your desired air conditioning units.
Can't wait to order? Then apply for your account immediately at our webshop