heaterSteam

Humidification for demanding applications

The CAREL heaterSteam is an important step beyond the current resistance humidifiers available on the market and is the first humidifier in the world with IoT (Internet of Things).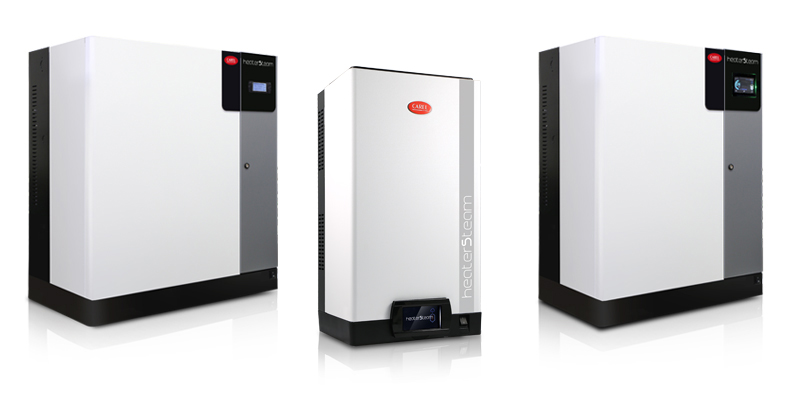 The heaterSteam: steam distribution
The heaterSteam can be used for humidification in a duct with stainless steel steam lances or directly in a room by using the CAREL steam exhaust hood. In the most critical applications for maximum performance, the ultimateSAM is the ideal partner for the heaterSteam. The steam distribution system with high efficiency: this guarantees a very short recording distance of just a few centimeters, while at the same time, condensation is prevented as much as possible. By using the special steam nozzles for wall mounting, steam can be blown into steam baths.
The heaterSteam specifics
Features
AFS (patented) anti-foam system

Elements proected against overheating (unique in the market)

Independent of water quality

High degree of accuracy

The heaterSteam can control up to 19 units in parallel (capacity can be extended to 1,600 kg/h)
Download
File: heaterSteam04_EN.pdf

Type: application/pdf

Size: 1,79 MB

Language:

Date: 02.10.18

download