Intro
CyberAir 3PRO DX ASR

Maximum efficiency and optimum air distribution thanks to underfloor fan section

The CyberAir 3PRO DX ASR is the result of consistent further development of our thoroughly successful CyberAir 3 series. To reach maximum cooling performance with minimum floor space and maximum potential savings, we have developed the CyberAir 3PRO DX ASR series with underfloor fan section. Due to our long-term experience with worldwide projects we can present a product that offers even more flexibility and efficiency.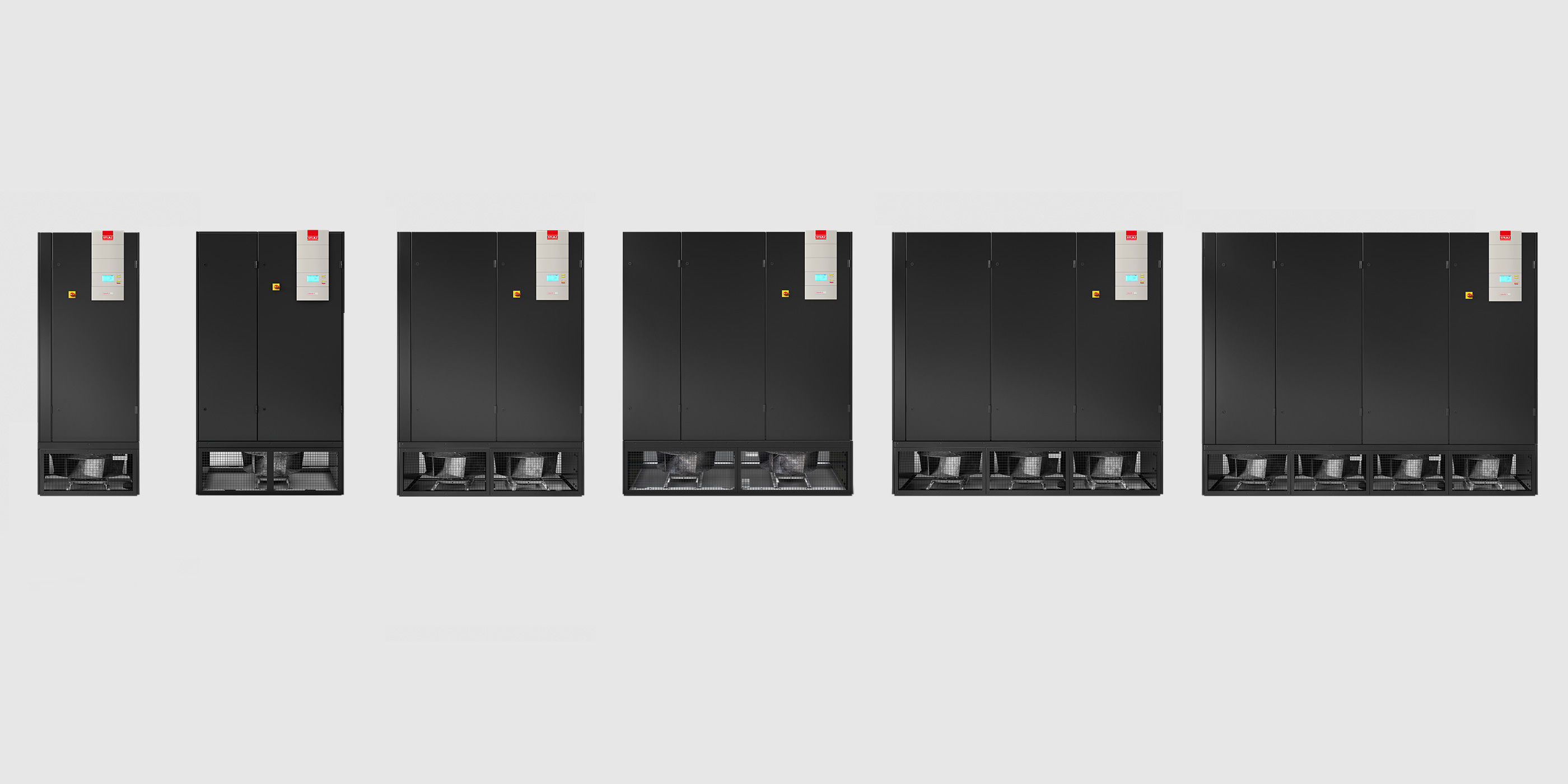 CyberAir 3 DX ASR air conditioning units in the standard door size are available as optimized energy and optimized output versions. The six sizes range from 950 to 3,110 mm in width.
Solutions for the CyberAir 3 PRO DX ASR
Room cooling

Small and medium-sized Data Centers

Equipment rooms

High-density Data Centers

Direct Free Cooling

Indirect Free Cooling

IT sector and medicine/hospitals
Benefits
Benefits
Maximum efficiency in cooling capacity

Maximum saving potentials thanks to Indirect Dynamic Free Cooling

Maximum cooling capacity per minimum footprint

Maximum efficiency in air conduction

Reduction of operation costs due to supply air conditions according to ASHRAE guidelines

Cools reliably, precisely, quietly and exceptionally economically

Designed for continuous, no-downtime operation over many years

Use of EC technology for maximum efficiency

Compact design for easier transport and installation

Opportunity to get your unit tested in our Test Center
New series promises major potential savings
The new ASR series comprises a heat exchanger and fan module. Installing the fan module in the raised floor reduces pressure drops and improves energy efficiency.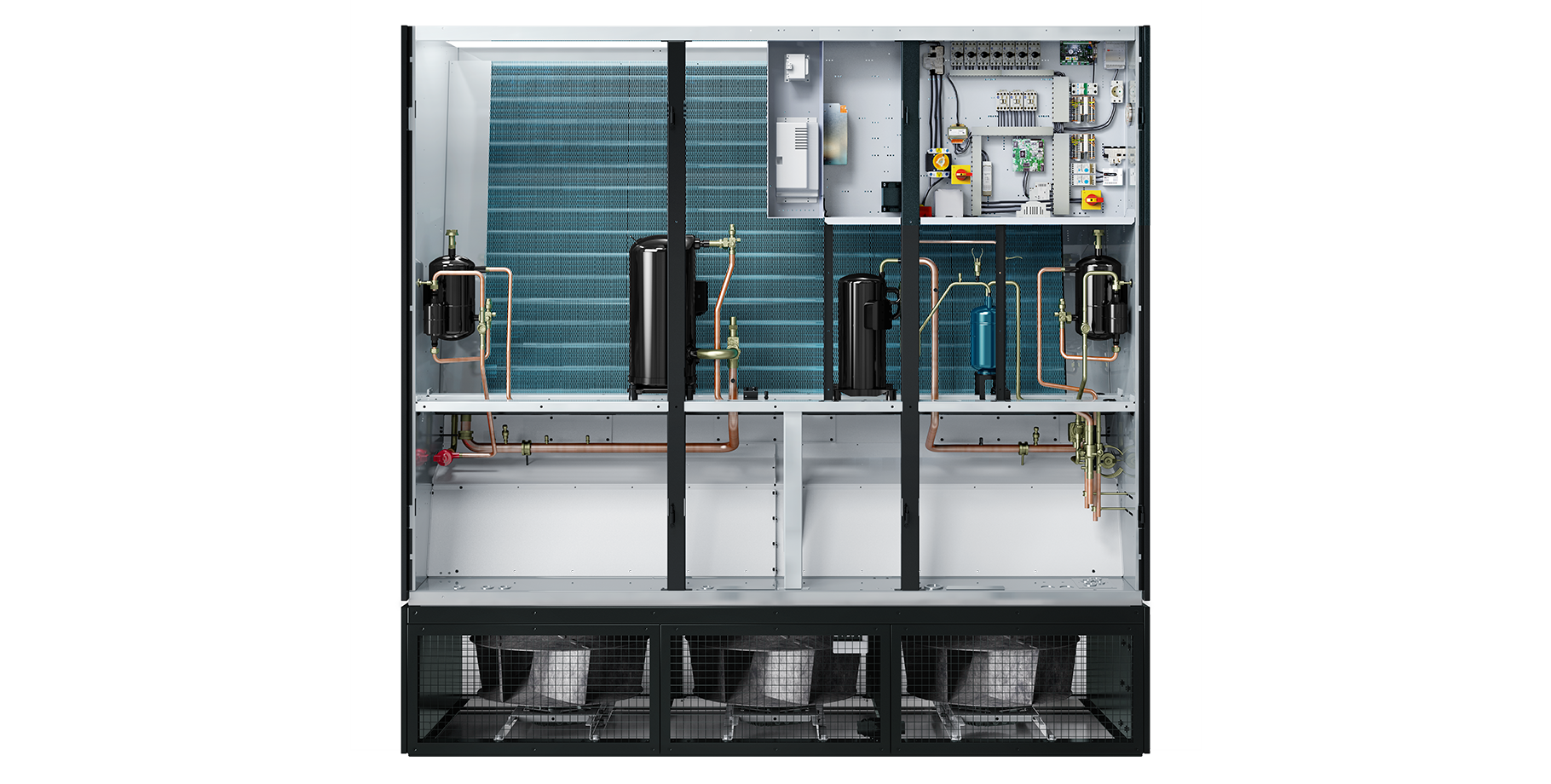 Reduced fan power consumption thanks to its location in the raised floor
More sizes of EC compressor
Increased cooling capacity per footprint
Enlarged filter areas
GE and GES units with early switchover to Free Cooling mode, thanks to the enlarged heat exchanger surface
This series is available for A, AS, GE and GES systems.
Features
Features
Cooling capacity of 30 kW to 150 kW

Maximum filter surfaces

Available with 2 refrigerants

Microprocessor control of all functions and components, even for combined units

Filter control management

All parts requiring maintenance can be accessed from the front

Filter class M5

Easy installation thanks to standard door sizes

Flexible installation in the Data Center

Six sizes

2 Cooling systems (A, AS, GE, GES)
Controller
Downloads
Downloads
STULZ CyberAir 3PRO DX ASR Brochure 1805 EN


Maximum energy efficiency and optimum air conduction
with fans in the raised floor


File: STULZ_CyberAir_3PRO_DX_ASR_brochure_1805_EN.pdf

Type: Adobe PDF

Size: 1,34 MB

Language: English

Date: 2018-05-16

download
STULZ Services
Contact
The office in Amstelveen is open from 08:00 to 16:30 on weekdays.
Headquarters Amstelveen

Postal Adress:

Postbus 75
1180 AB AMSTELVEEN

Visiting Adress:

Weverij 7-9
1185ZE AMSTELVEEN

Contact information:

Tel.: +31 (0)20 545 11 11
Fax: +31 (0)20 645 87 64
Fill out our contact form